Welcome to Dulles Farms, a beautiful master-planned community in southeastern Loudoun County, Virginia, that includes 1785 homes across four sub-communities: Stratshire Crossing, Virginia Manor, Westridge, and White Oak Crest.
One of the strengths of Dulles Farms is the diversity of housing styles and architecture provided by the various builders—a wonderful mix of townhomes, villa homes, condominiums, and single-family homes, all of which include 1- to 3-car attached garages and full access to all community amenities.
Dulles Farms includes two commercial parcels — the vacant lot adjacent to our Virginia Manor Clubhouse that is zoned for a day care and a vacant office building parcel located on the western side of the Royal Hunter/Braddock Road entrance.
Braddock Road is also the dividing line for two legislative districts in Loudoun County. Dulles Farms is somewhat unique in that our community is represented by two different Supervisors on the Loudoun County Board. Virginia Manor and White Oak Crest fall within the Blue Ridge district, while Stratshire Crossing and Westridge fall within the Dulles district.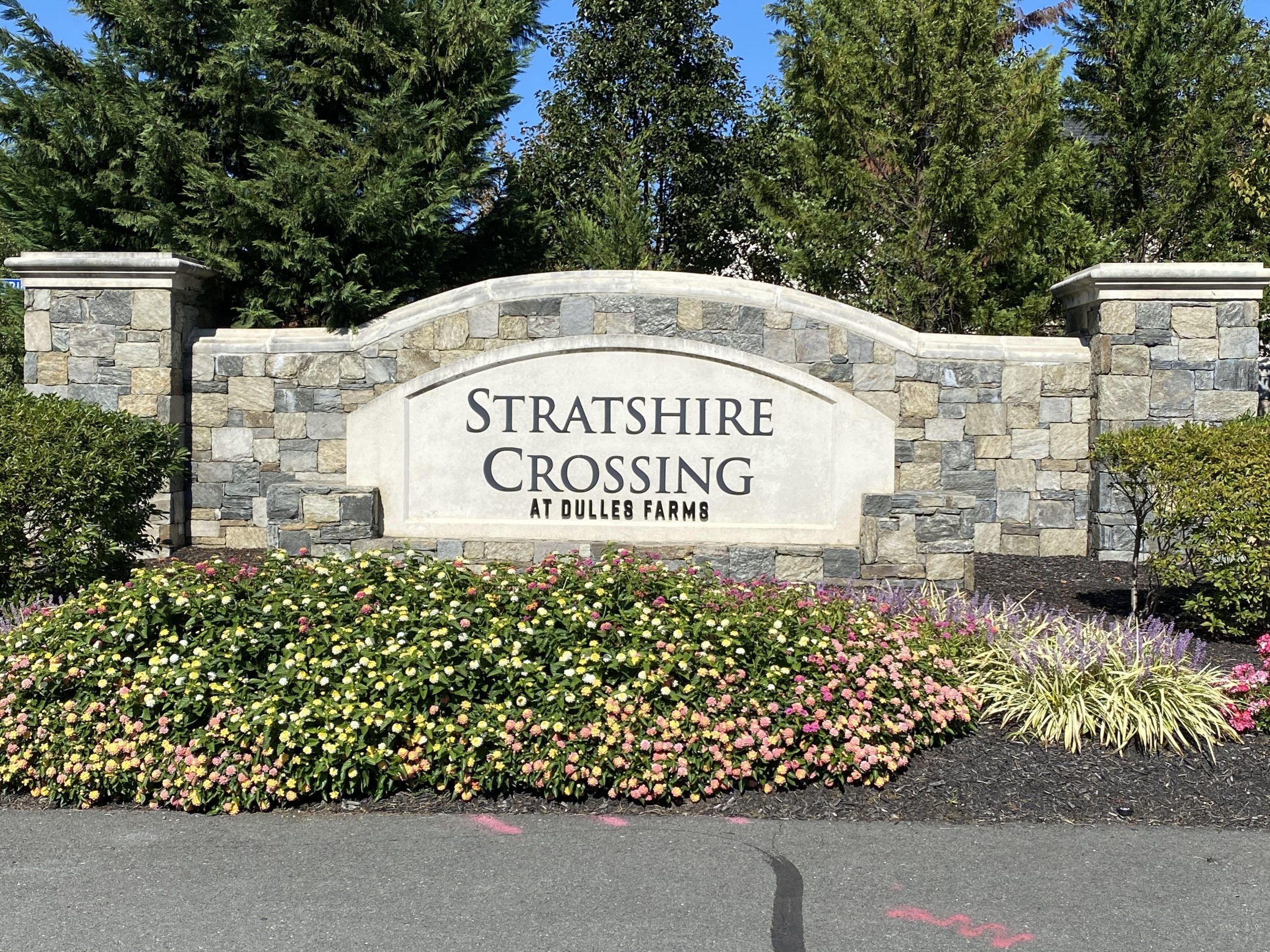 Stratshire Crossing
Developed by Winchester Homes, this sub-community consists of 192 single-family and townhome style homes.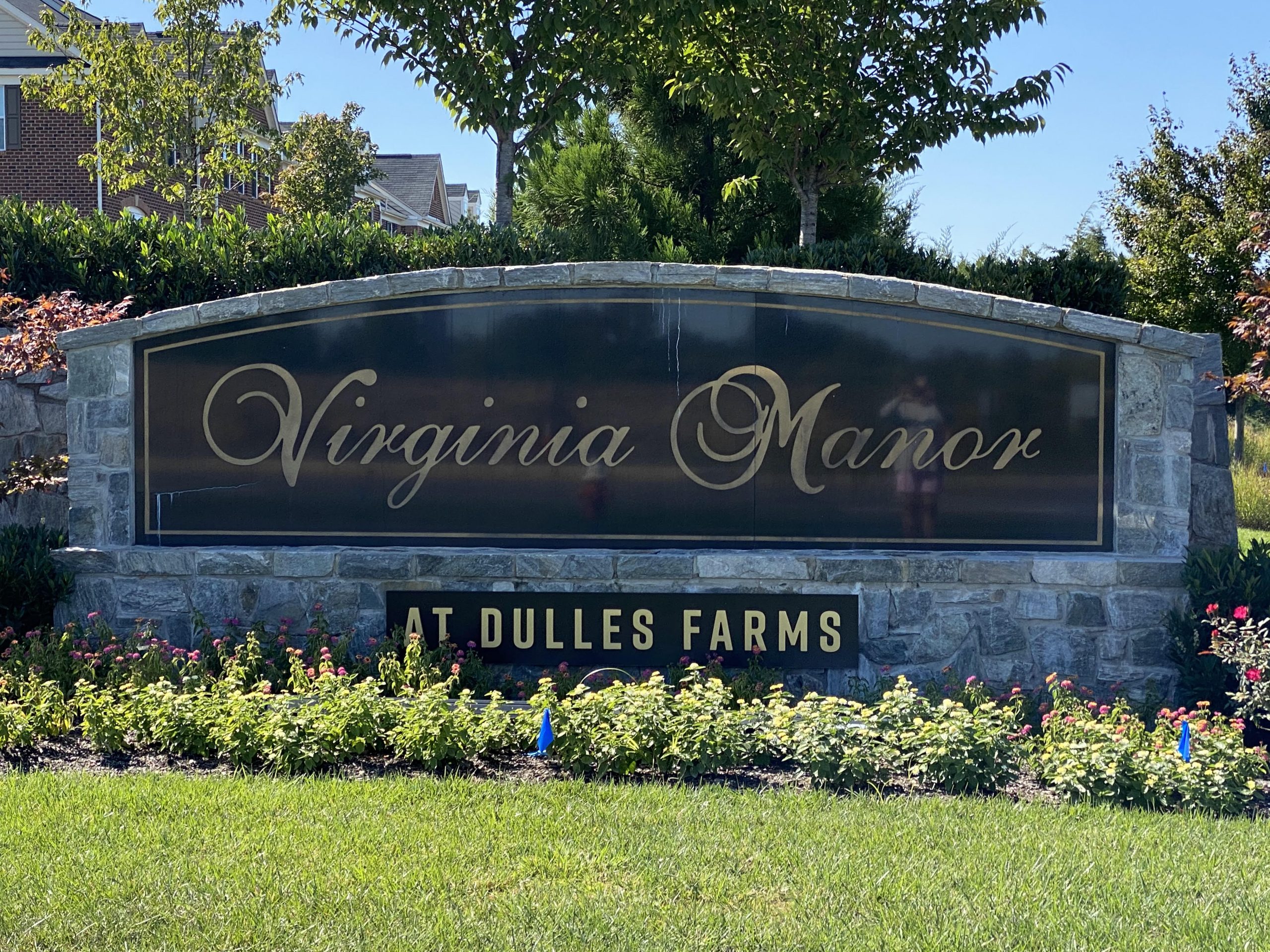 Virginia Manor
Developed by NV Homes and Ryan Homes, this sub-community consists of single-family, townhome, and condominium home styles.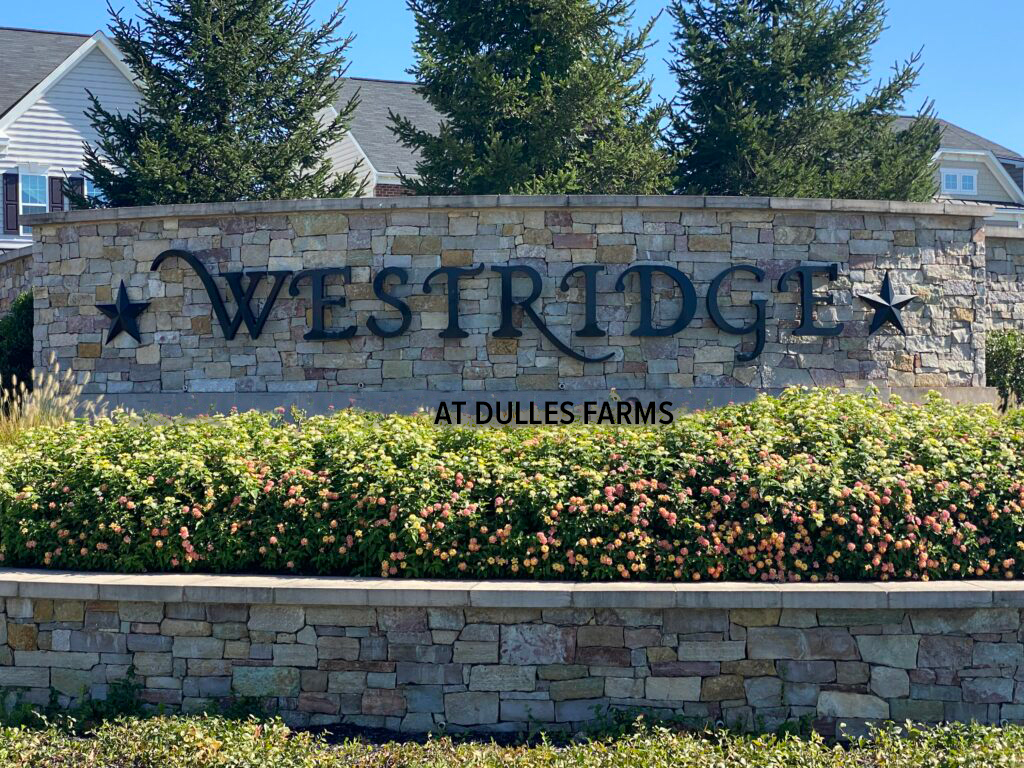 Westridge
Developed by NV Homes and Ryan Homes, this sub-community consists of 445 single-family, townhome, and condominium style homes.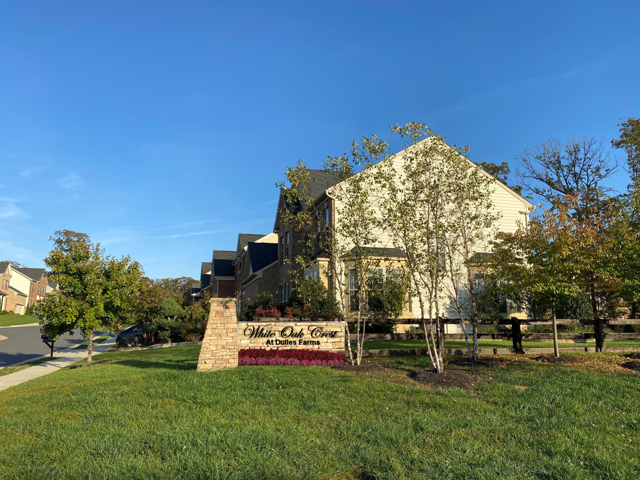 White Oak Crest
Developed by D.R. Horton, this sub-community consists of 26 single-family homes entirely defined by a single-entry loop and surrounded on three sides by trees.
Please note this is an artist's rendition. The White Oak Crest sub-community sign is pending review and construction.
Please note the image for White Oak Crest is an artist's rendition. The White Oak Crest sub-community sign is pending review and construction.
History
The Declaration of Covenants, Conditions & Restrictions ("CCRs") for Dulles Farms, dated 29 January 2009 and recorded 19 March 2009, provides the framework for governance of our community. The rationale behind joining several communities together was that it would provide: a wider range of amenities for the communities to utilize as they are built; a greater voice in the community at large; and leverage economies of scale in obtaining services including trash, Management, landscaping, and other contracted services.
The placement and design of most features (e.g., clubhouses, pools, walking trails, parks, neighborhood entrance structures and lighting, and ponds and fountain) were part of the original design concepts approved by the Loudoun County Board of Supervisors for each sub-community.
Community Governance
The master association, Dulles Farms Community Association, Inc. was transferred to homeownership control in November 2016. Final build-out of the community were completed in 2019.
While part of the greater Dulles Farms Community, the two condominium communities within Virginia Manor and Westridge, are each governed by their own sub-association and CCRs, have their own elected Board of Directors, and pay additional monthly dues to their respective sub-association.
---
Call for Dulles Farms Photos
Dulles Farms photographers are invited to submit their best high resolution pictures of Dulles Farms to be featured on dullesfarms.com! Submit your photos with a brief description and your signed photo release form to communications@dullesfarms.com.
Note: Photos without completed release form will not be considered.
---